What do your jeans say about you?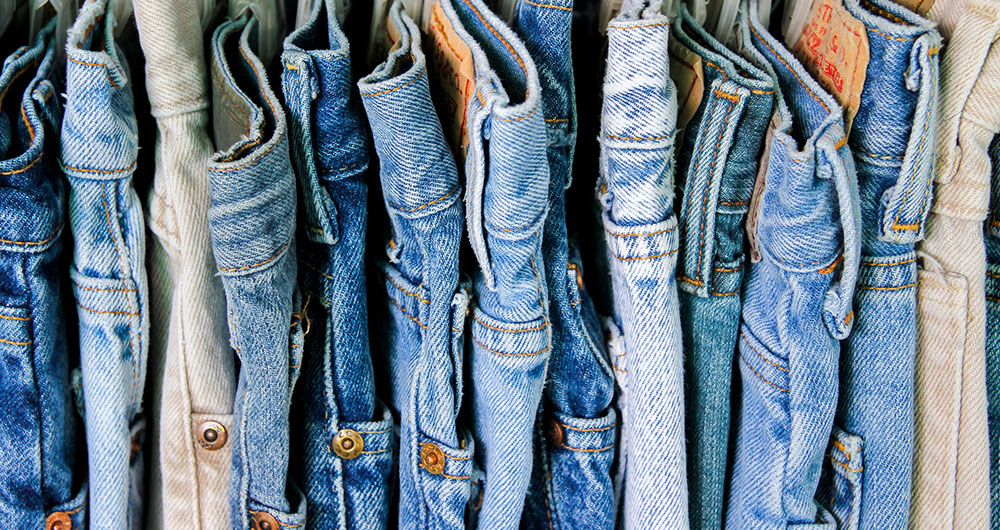 I certainly speak on behalf of a lot of young girls and women when I say finding the perfect pair of jeans is equivalent to finding the perfect partner ?
Effortlessly cool is what we all aim for, but your confidence and comfort are the keys to getting there. That's why a perfect pair of jeans is crucial that reflects our personality with the utmost style and sass!
Every girl goes through a round of trial and error before she finds 'THE' perfect pair of jeans ? – you know the one you wear almost everywhere; be it at work on the last day of the week or a date night or just pairing it up with basic tee when you head out of the house. So when people say a person's wardrobe makes a lasting impression and reflects on one's personality – we couldn't agree more ?
Disclaimer: The following research was conducted through articles published by leading fashion brands and well, with a little pinch of our experience by looking up to our girlfriends who experiment with jeans until they find the right one which personifies their style, comfort, and lifestyle!
Skinny Jeans

You like to keep it sleek, tasteful, and expensive looking. You make an off-duty moment look glamorous and garner ALL the attention ? We know you have tons of work to do and your skinny jeans are the only way out. You carry off a lot of duties with absolute confidence – be it work meetings, a stressful day or dealing with girlfriend duties. Whatever comes your way, you give it all or nothing.
Boyfriend/Distressed Jeans

Well, the type explains itself, and you! You prefer to keep things simple, fuss-free and distressed – in every way. You're the ride or die girl who keeps things casual and goes with the flow. You're the go-to problem solver for many of your friends and are one of the few girls who can handle boy problems with ease ?
Boot/Flared Jeans

Not everyone can carry off the boot or flared jeans, and if you can – girl, you're a winner! ? Boot jeans are an absolute classic, feminine and it shows off your personality. You know that you're going to make heads turn with your polished and powerful choices, but you pick what's comfortable. You love and stand by your choices as much as you love your flared jeans with a good, hot pair of boots. Girl, you know to keep your head high and how! We like you ?
Ripped Jeans

Okay, so here's the thing – ripped jeans are the REAL DEAL (check here how to distress jeans on your own). If you pick a pair of ripped jeans for most of the days of a week, you know how delicate those little threads can be ? The jeans need to be taken care of with its details, just like you. You're out there holding on to lots of fragile threads but acing it in every way. You're somewhere between getting it together, lacking the confidence and worrying about simple things not working out. Hold on to all of it girl, you've got this! ?
High-Waisted Jeans

If your favourite jeans are your high waisted ones, you're a go-getter with a ton of energy. You know exactly how to don a shirt tucked-in while at work to switching it for a bralette/crop top for a night out – quite the multi-tasker ? You're skilled at pairing several alternatives with one option or to make it sound easier – make the best use of everything and are adaptable. You agree, don't you?
Which of the 5 jeans are you?!
---
Written and Researched by Simran Kanal