Are auto-like/follow bots really that unethical?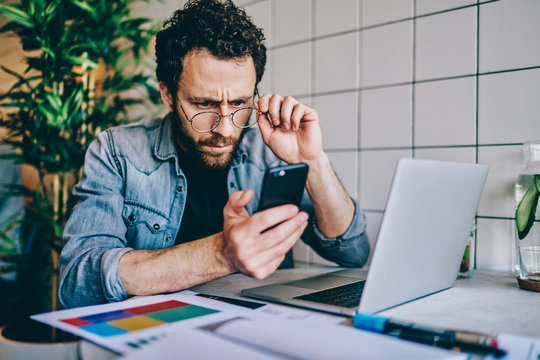 Definition: Automatic bots that will like/follow/unfollow users pictures from around the world from YOUR account

Few brands that use it: Uber, Shopify, United Nations Foundation, Deus & Machina, etc (including several in UAE)
If you use it smartly, it will work in your favor. If the above brands have trusted bots like these, are they REALLY that unethical? I hear several people speaking about how it cheapens your brand or 'worsens' your engagement %, is it true or are we just stereotypical? 1000's of brands in every single country (even UAE) are using it, why?
How it works and why it's used is explained below.
The most popular auto-bots are Instagress and Archie.co. I will use Instagress to explain the article below.
How it works
As you can see below. The software can be manipulated from ay to zee and guess what, you're only targeting REAL people. You can like pictures of people ONLY you choose and comment on the pictures based on the guidelines YOU provide (from hashtags, location, etc). You can legit even put someones username (XYZ) and ask Instagress to only like/follow XYZ's followers ? (mainly to target your competitors fans and bring them to your attention).
Why it's used
Celebrities have the money to splurge on interns, social media teams and managers to manage their account. Several PR execs are hired too to promote these accounts. But what options to normal businesses, businesses running on losses or budding bloggers do?
Most of your future clients are using social media. These bots can find them and bring their attention to your profile (as they get a notification you liked/followed them). You'll see more interaction, more followers and, most importantly, more sales.
Your social media profile is your portfolio. The bots help your portfolio reach a massive audience that is humanly impossible to do. Tell me, can you really sit on your phone 24 hours liking peoples pictures worldwide  to get them to notice you?! If you could,  you would. Digitally or physically.
The 4 basic features of any top Instagram bot are: liking, commenting, following and unfollowing. Realistically, these are the only 4 actions you can take when interacting with someone on Instagram. Period. Automating these activities comes down to a few settings, but the premise is: You set hashtags you want to interact with and the bot does it for you. Computers aren't smart. They think very literally. They'll only do what you tell them to do. This means that researching which hashtags to focus on is crucial to success.
You will get the REAL followers based on YOUR liking/following criterias. You can literally choose locations such as UAE, India, USA and specific hashtags as mentioned above.
Smart use of Instagram bots allows companies to grow brands rapidly, consistently and gain more visibility. Even if it just activating the app to like people who hashtag your company's name! Do you really think the top notch companies out there are all glued to their phones liking all our pictures? If you don't use the app smartly and professionally, you will only be a laughing stock.
I would even like to add, if your content is not good, these real people will not follow you! If your content is good enough, congratulations, you've retained these followers! Doesn't this indirectly work in your favor? Boom your engagement % has organically increased.
What you should not do
Following and unfollowing someone *unintentionally* could be one unethical. Thus, when this software was tested, the Follow/Unfollow switch was on only for a few days to just try it out. Additionally, this unnecessarily clutters your feed as you end up following people you're not interested in and this will reduce your engagement with the people you genuinely follow since you will end up missing all their content.
Sources