A camera shot never lies, but changing room mirrors do…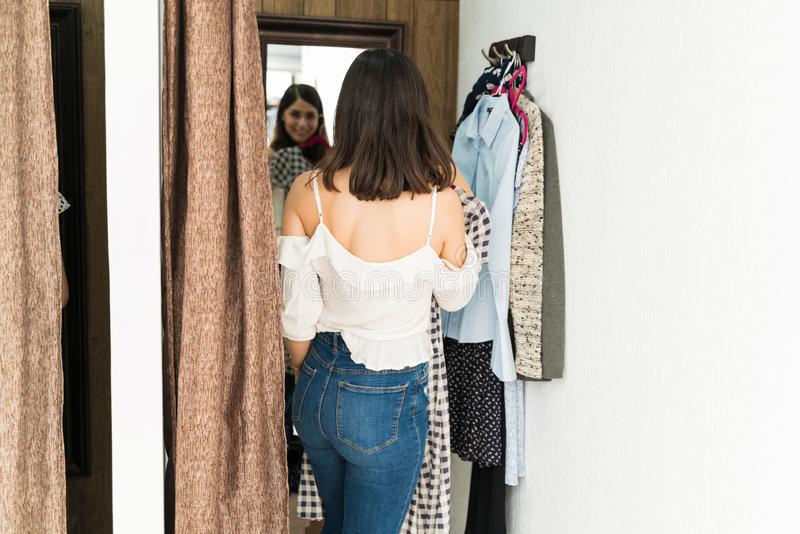 You find the perfect outfit after going into numerous stores. You head home and when you put it on next it looks unflattering on you? Have you noticed that there are some mirrors that are flattering to your figure and some mirrors that probably don't do anything or highlight your imperfections? Is this a real thing? Of course, what truly matters is what's on the inside but we can't subdue our narcissistic thoughts however much we tried about if we actually look good.
To summarise what you're going to see below, the below stores have good and bad mirrors!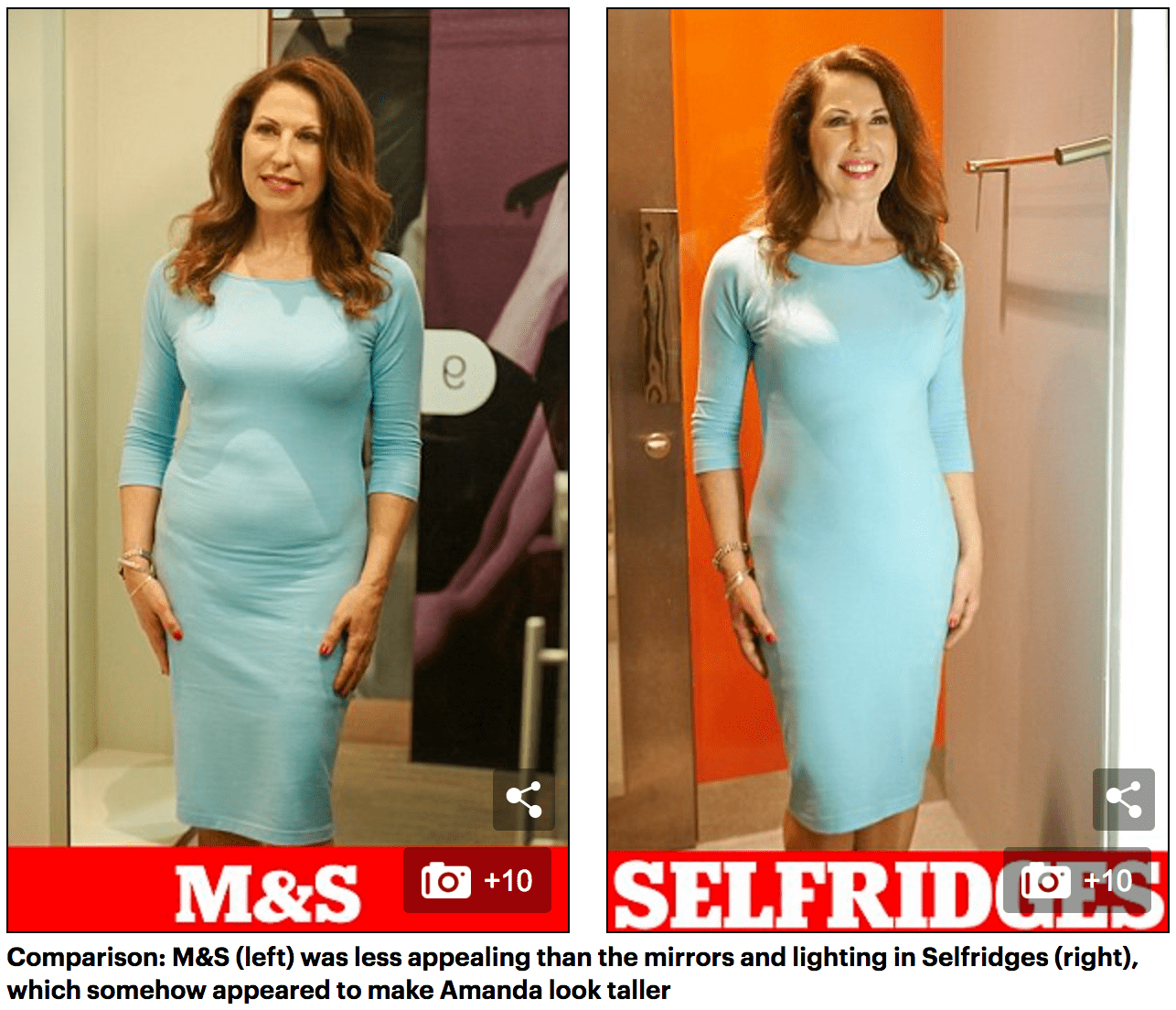 There is a huge discrepancy between the price of mirrors from shop to shop. A mirror could proly cost about £100, but a more expensive one with rose tinting — where a reddish mineral, selenium dioxide, is added to give a rosy glow — would cost more like £2,000 and make you look and feel like a million dollars ??
If you want to view other images/proof, please go through the sources given below!
Discussion and Science
Could some stores be installing slimming mirrors to persuade you to buy something? Can you count them as being an accurate representation of yourself? After research, it has been noticed that stores all around the world have been using the tactic of having slimming mirrors in their stores to make customers look more flattering ?
A specialist in sensorial marketing and familiar with retail states that the "main goal is not to make customers buy more but to buy better." The process of buying is a sensorial experience. The lighting, music, fragrance, temperature, everything counts to the outfit being viewed in a positive or negative light. So are stores allowed to manipulate their mirrors? Yes, it is completely legal to an extent ??? Of-course they don't want to have a bad image if the customers believe they look completely different, therefore it is done slightly and is barely noticeable. Dr. Melissa Kao, director of Magic Mirror, which supplies innovative camera mirrors to retailers such as Harrods and River Island says mirrors may have tints that are different from each other which help to give the face a glow ?
She also states that shops often use a "ring flash" where strip lighting creates a halo effect, like the make-up mirrors set with bulbs. This makes the reflection shadow free with an even complexion. Regarding the body, the slightest bend in a mirror can alter your image! The mirror can be bent in ways to either elongate and slim you or bent in the opposite way to make you look larger and stockier. Did you know… most mirrors bend with time as well?! To look skinnier, the shape projected in the mirror has to either be elongated horizontally or compressed vertically. However, should there be a slight curve which may be unavoidable in the mirrors at home, it is bound to make a person look stockier ?
Conclusion
The key to this problem (if you find this to be a problem), is to invest in a long sturdy mirror that does not bend with time. But then again, just know if you like it and you think you look great in something, don't let mirrors fool you into thinking otherwise. Go shopping with people if you really feel you need an opinion apart from asking the mirror on the wall for its final verdict ???
Sources
---
Written and Researched by Serena Sibi and Naomi D'Souza