Weetabix ~ An Oat(h) to a healthier lifestyle!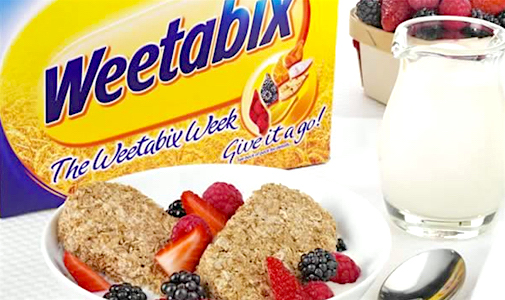 "Oats is considered as one of the worlds most staple and healthiest food items.

That being said – 'Weetabix' was introduced and created only to provide consumers with one-stop-brand they could wholly trust."
Weetabix products are produced by keeping the environment and your body in mind. They provide the best quality wheat, grown in the most responsible way with less fertilisers and a smaller carbon footprint and it provides your body with most of the required nutrients.
Weetabix Fun Facts;
1. A whopping 365 wholegrains of wheat are baked, flaked and shaped to create a single Weetabix biscuit (that is LOADED with vitamins and iron). That's one wholegrain for every day of the year!
2. They are 100% wholegrain oats
3. Weetabix has 0g of sugar!!!
4. The product is high in fibre and is 'ready to eat'
Oats Facts;
1. Reduces cholesterol – Studies show that individuals with high cholesterol (above 220 mg/dl), consuming just 3 gms of soluble oat fiber per day (one bowl of oatmeal) typically lowers total cholesterol by 8-23%
2. Reduces Risk of Cardiovascular Disease
3. Enhances your immune system and stabilises your blood sugar
4. Helps you lose weight as one bowl of oats is very filling!
Could you possibly think of a better way to re-ignite your strength and energy every morning before going to work? Just pour some oats in a steaming bowl of milk or yogurt and you're good to go!! 🙂 Why stop there? Add decadent toppings like a lotus spread, nutella, berries or fruits – everything goes well with oats! Click here for some more inspiration.
*Weetabix is available in almost all supermarkets in Dubai