#DubaiLongTable by EMAAR
Emaar Hospitality Invites 1,000 Food-Lovers to the first Dubai Long Table in Downtown Dubai inaugurating Dubai Food Festival 2016
For the first time and for one day only, join the Dubai Long Table for lunch on Friday, February 26, 2016 to make history and inaugurate this year's Dubai Food Festival!
Emaar Hospitality Group is organizing Dubai's first ever long table in Downtown Dubai where 1,000 guests will be seated to enjoy and revel in a specially created three-course meal, perfect for families, couples, colleagues and friends. ALSO, this is most likely to go into the Guinness Book of World Records.
Set all along Mohammed Bin Rashid Boulevard, Downtown Dubai, the Dubai Long Table promises to be a unique, open-air, family-friendly dining experience. Priced at just AED 160 per person, a three-course family-friendly sharing menu has been created by award-winning chefs from The Palace Downtown Dubai, The Address Dubai Mall, The Address Dubai Marina, Vida Downtown Dubai and Manzil Downtown Dubai.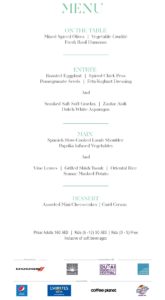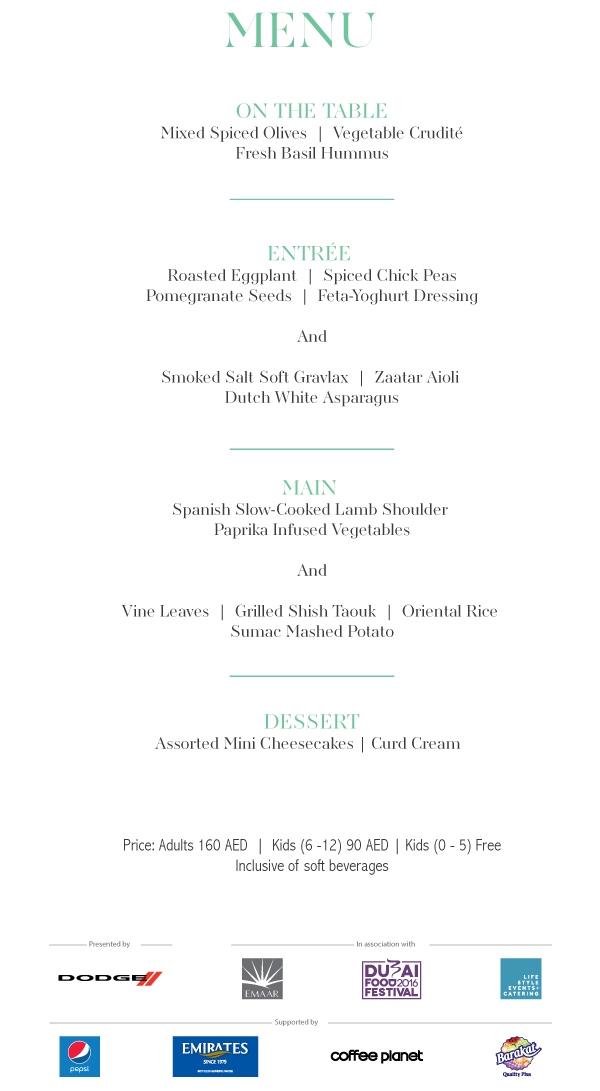 Originally created as an alternative dining option in Germany, the long communal tables help form a large gathering allowing diners to enjoy a street party atmosphere complete with great conversation and complemented by Dubai's most popular food.
The menu even features a Nordic dish called Smoked Salt Soft Gravlax. Gravlax is salmon that is cured in a very different way. This is definitely a highlight in the menu!!
Time: 12.30pm to 4.00pm
Date: Friday, February 26, 2016
Price: AED 160 per person for adults; AED 90 person for children between 6 & 12 years; Children below 6 years dine for free
Location: Mohammed Bin Rashid Boulevard, Downtown Dubai
For more information or reservations, please call 800 DINING or visit www.dubailongtable.com or email dine@theaddress.com.